OUR UNIQUE COFFEE STORY: HOW WE FOUND THE BEST BEANS
Posted: April 15, 2016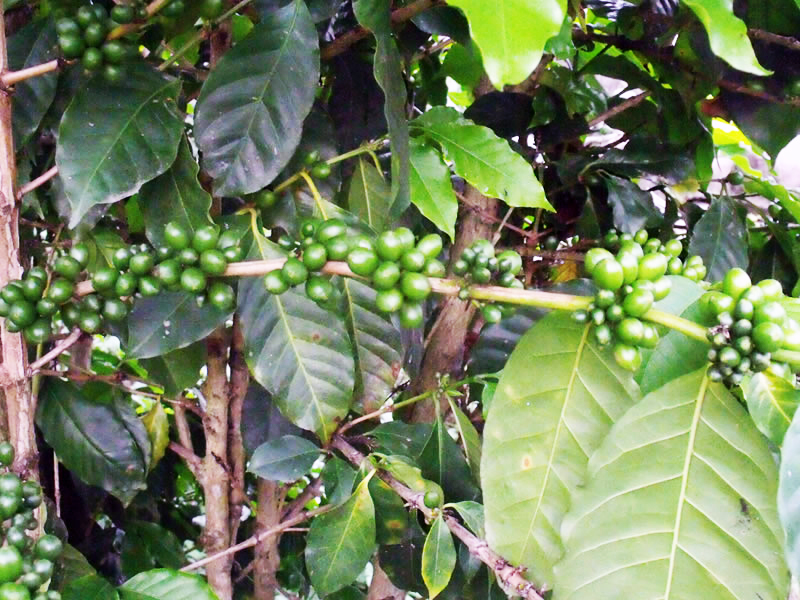 In 2014, we set out to find the best-tasting coffee beans to match with our coconut water. After a year of searching for an organic and sustainable coffee bean that would be good for the planet and good to people, we finally found our source in Cajamarca, Peru. There, farmers had forged a cooperative in 2005, seeking a better price for their crops. Historically, the traders who purchased coffee would pit farmer against farmer to get the lowest price. So while lattes in the U.S. were priced at $3, the farmers at the source were not making ends meet.
It is in those Peruvian mountains where we found our partners who would soon provide us with the ideal coffee beans for our Harmless™ Coconut Water Coffee. The delicately smooth, nutty coffee beans have rich chocolate undertones and a sweet citrus finish that we believe pair perfectly with our coconut water.
In the last 11 years, that group of coffee farmers has evolved into a nonprofit association of over 150 farming families, dedicated to producing the best-quality coffee under fair working conditions. In addition to the high-quality beans this cooperative is harvesting, the social and environmental impact they have made is incredible. The organization has achieved both Fair Trade and Organic certification, meaning the coffee farmers are being paid fair wages and have ethical working conditions. It also means that the farmers use sustainable, organic farming methods without chemical fertilizers and pesticides, which results in a cleaner environment for us all.
Women account for more than 20% of the cooperative's membership and occupy leadership roles within the co-op and the community. As a result, families have greater resources to send their children, including young girls, to school. In a country where the literacy rate of women is 10% below that of men, this has been incredibly significant in empowering the women within these farming communities.
Our products are only as good as the ingredients they are made from, not just in the way they taste, but also in the way they are produced and the impact they have on people and the environment. That's why the search for coffee beans isn't just about flavor. Our projects are only worth doing if they can be done the right way.
Read more about our Harmless ™ Coconut Water Coffee.
For many companies, making a positive difference in communities means a day of volunteering. We know that real change comes from integration with the community - it's why we built our coconut water facility at the source, creating jobs for people in the surrounding area. Read more about our stance on constructive capitalism.